Our News
31 Oct 2012 |
Phoenix Suns Live at US Airways Center
October 31 begins the year of NBA Basketball with Flying Jibs providing the dolly system for the camera on the main stage.
4 Nov 2012 |
FOX Suns Live
Studio road games are televised in the ASU Walter Cronkite School of Journalism and Mass Communication. Flying Jibs provides the jib inside the studio during the NBA Season.
41 Jan 2013 |
Barrett Jackson Auto Auction on SPEED
Flying Jibs provides the inside jib for this annual event in North Scottsdale.
January 13-20, 2013
Our News
Phoenix Suns Live at US Airways Center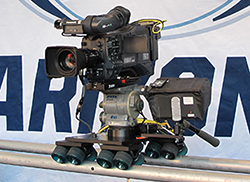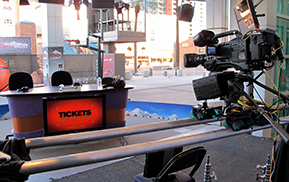 The Coors Light Cold Zone stage hosts the Phoenix Suns Pre/Half/Post game shows at US Airways Center. Our Dolly System is used for the main camera on the stage. The shows air on FOX SPORTS.